Training Portal
Cherwell's innovative training portal incorporates different methods to ensure that your cleaning staff are fully trained for their responsibilities.
By using a combination of detailed videos, task cards and multiple choice questions, the training portal gives your cleaning staff better understanding of the topics presented. On completion of each topic, a certificate will be awarded to the participant, and as a record of each pass is kept, your HR department or person(s) responsible for training can use the training portal alongside your training records. Below you can find detailed information about each of these aspects.
Exclusive detailed videos
Training is provided on a wide range of cleaning topics covering everything from mopping, to the safe use of chemicals, by a series of exclusive, in-depth training videos that are packed with information. Users of the portal can clearly see how each task is meant to be performed, safely and correctly.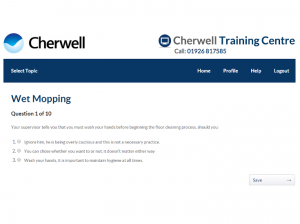 Multiple choice self-assessment
The multiple choice self assessment questions that follows the training video and task cards allows the participants to test their knowledge in an accessible and simple format, whilst still making sure they have fully understood the topic presented.
For most topics participants will have to answer 10 randomised multiple choice questions from an extensive question bank. Each attempt at the self-assessment will use a random question set, helping guarantee that the participant is answering the questions correctly because of the training process, and not simply due to repetition.
Easy to follow task cards
Specially designed pictorial task cards perfectly compliment the training videos. Easy to follow with a small amount of text, whilst still providing in-depth information, they equip your staff with an additional simple method of learning.
Print and laminate the task cards and your staff can take them wherever they go, ensuring they always have information to refer back to.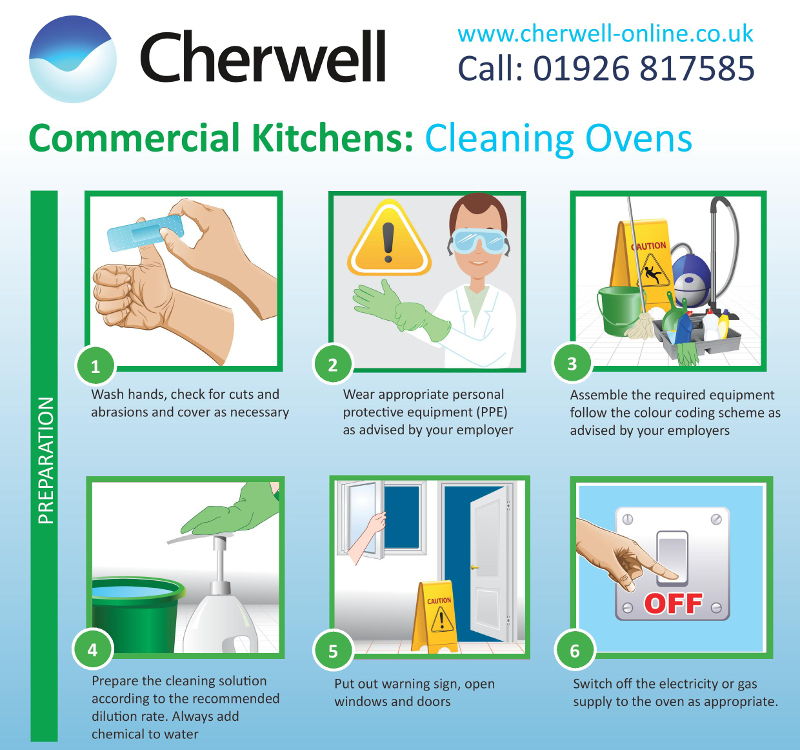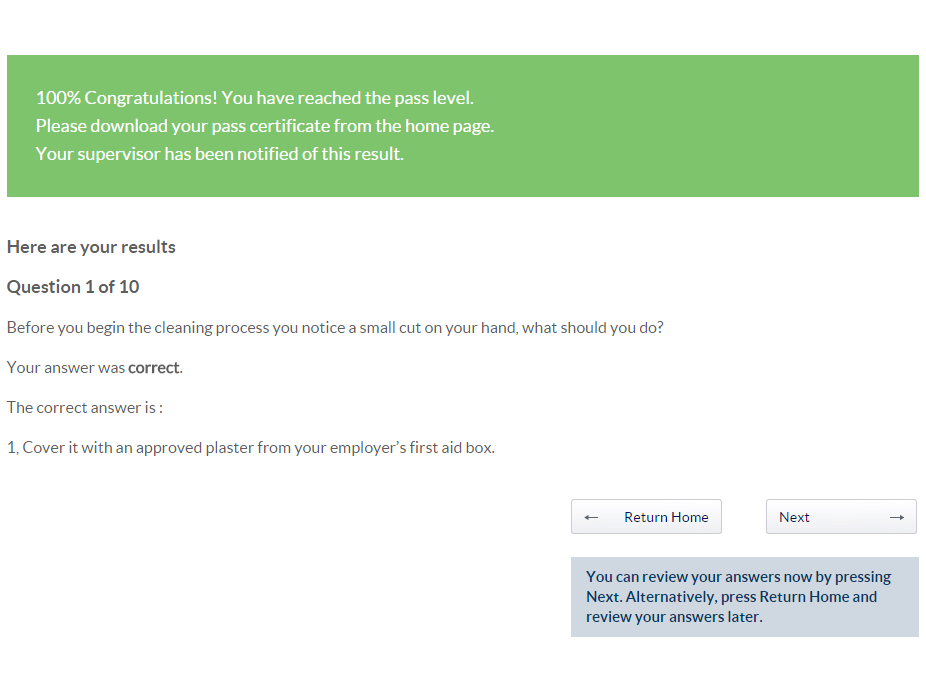 Valuable feedback
After the multiple choice questions have been completed, the participant will receive their percentage score, as well as explanatory notes concerning questions they answered incorrectly.
Furthermore, their supervisor (or person you have designated) will receive the feedback as well, highlighting specific areas where the participant has done well, as well as areas where they have done poorly and, therefore, may need further training in.
Participants can also receive a personalised certificate with their results on that can be printed and displayed.