The Sustainable Environmental Range
The key balance to achieve in sustainable cleaning and hygiene is that the selected 'green' products provide an acceptable performance, such that greater quantities of the product do not have to be used, thus offsetting the environmental benefits for which they have been initially selected.
The Sustainable Environmental range includes the key system surface cleaning and detergent chemicals provided in concentrate forms, which conform to the sustainability principles laid down within relevant European legislation. All these products carry the Sustainable Environmental logo.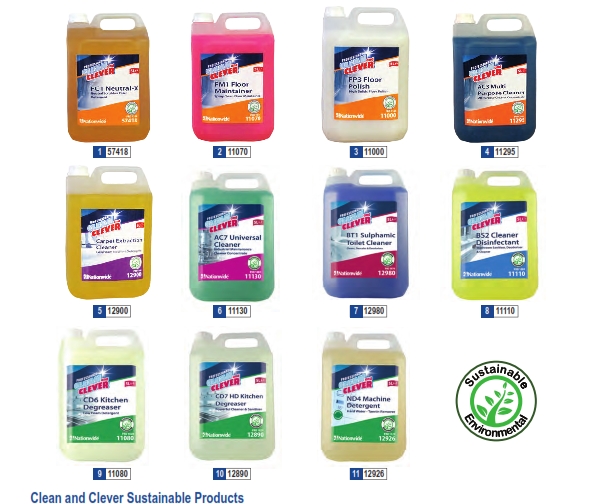 For more information on these products, please contact us or check My Cherwell Online product catalogue.